Events
There are no events to show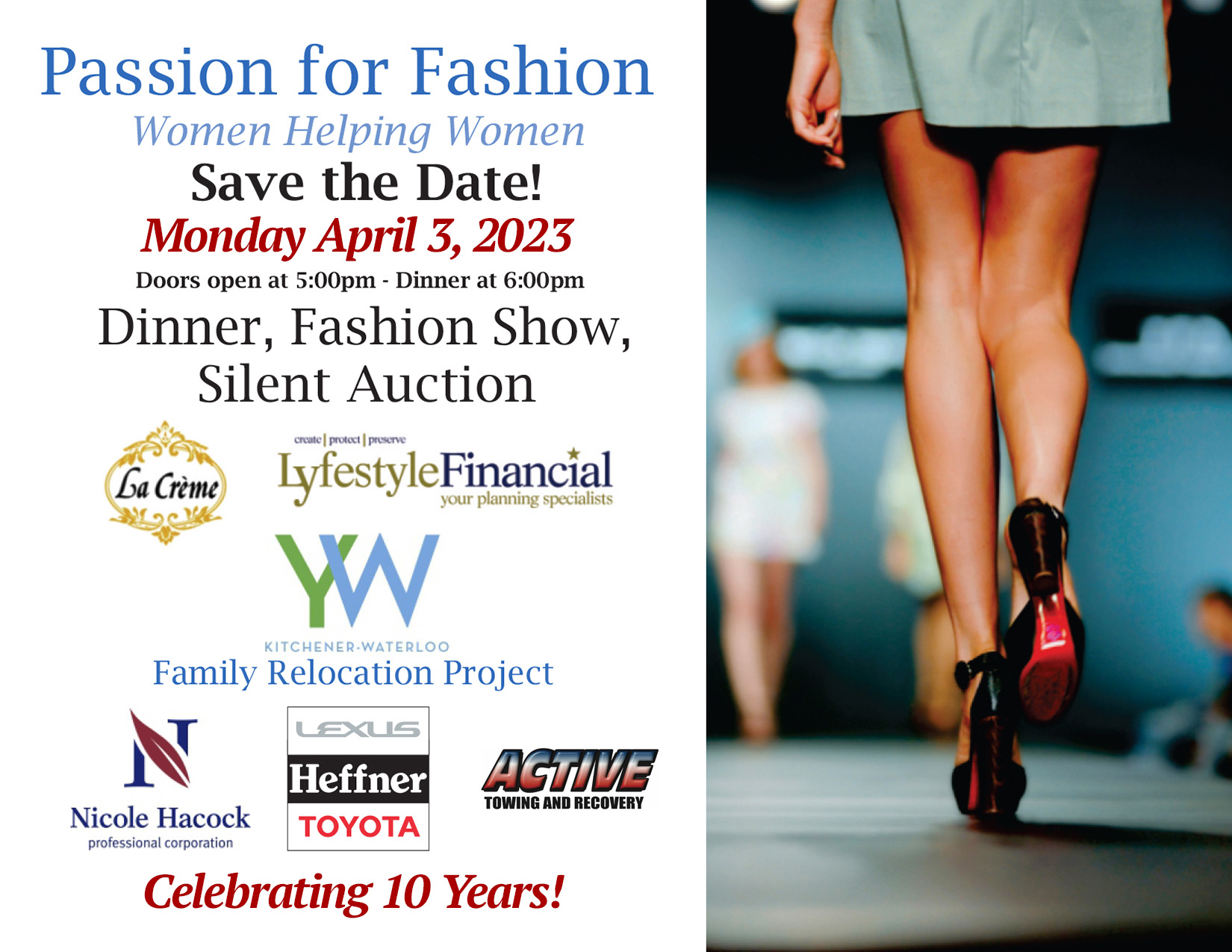 PASSION FOR FASHION
Apr 03, 2023 05:00 PM Eastern Daylight Time - Apr 03, 2023 08:00 PM Eastern Daylight Time
St. Georges' Banquet Hall 665 King St N, Waterloo, Ontario
Come out and enjoy a 4 course dinner, awesome prizes, silent auction and fashion show, featuring latest fashions from La Crème.
Help us raise money for YW-Kitchener-Waterloo and Family Relocation Project.
Meet many awesome women and have fun.
Use the link to book your ticket for the evening.
Call on 519-744-5433 for more details
RSVP
Recent posts
Take your donation dollars further
Jun 01, 2023 - Canada Life
Is charitable giving a part of your financial planning? Find out how you can take your donation dollars further...
Read more
Feedback
Share your feedback and encourage me to continue to do good work.